About Us
Blumz is a full service florist and wedding and event planner. We have two full service shops in Ferndale and Detroit Michigan. We are a true one stop event planning shop, we can handle everything including stationary, tenting, lighting, linens, officiant services, florals, decor and more! We even also off free consultations with our expert event planners.
Visit OurPrettyWedding.com to see more of you wedding work!
Corporate Accounts
Blumz has a lot of corporate clients that we provide flowers and decor to on a weekly/monthly/yearly basis. The 'power of flowers' is a scientifically proven fact. Clients are more willing to place their trust in businesses that are successful. The presence of fresh flowers in the workplace strongly speaks of success. Additionally, it is a proven fact that flowers and plants in the workplace boost employee morale, increase productivity, increase creativity and reduce stress.
In our ever changing digital world, we have come to realize the importance of business-to-business partnerships. As a preferred Client, Blumz offers you many services. These include online ordering, VIP order enhancement, weekly floral programs, holiday/seasonal floral services, life enrichment breaks, special occasion reminder program, employee discount opportunities, partnering charitable fundraising opportunities, and more. Our list of satisfied clients include Quicken Loans, Dickinson Wright, Honigman, Kenneth J. Dalto and Associates, MGM Casino and Hotel, Greektown Casino and Hotel, Hudson Webber, Detroit Athletic Club, Marketing Associates, Ernst & Young, Detroit Downtown Partnership and many more.
Community Involvement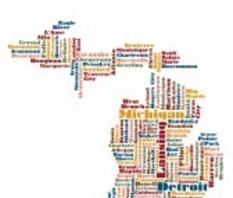 Blumz by JRDesigns participates in a variety of charity events throughout the year. We also host
several charity events inside our event space at our Ferndale location, this has included a weekly Ferndale Rotary meeting.
For the past few years, Blumz has been instrumental in planning and hosting the Winter Warm Up, a fun event we created to raise money for THAW (The Heat and Warmth Fund) a local charity that aids families in meeting their winter heating and utilities costs. In addition, we also feature a warming tree inside our stores during the holidays to help collect gloves, socks, hats, and scarfs for those in need.
Blumz is also an in-kind decor sponsor for a many charity events throughout the year. Over the last year we have donated decor to The Ferndale Chamber Annual Gala; the Downtown Detroit Partnership's Annual Fundraiser Detroit Aglow, The Heat and Warmth Funds Annual Night of Warm Hearts, and The Mittens of Detroit Fundraiser. Blumz also brought smiles to many this year with the Give a Smile Campaign through which mugs filled flowers and plants were delivered to a local nursing home and to The Mariners Inn in Detroit. The Mariner's Inn is a supportive organization for homeless and drug dependent men in Detroit. The recipients at both locations all smiled when they received our gifts!
Blumz is the preferred floral provider for the award winning Campus Martius Park in downtown Detroit and has been since its opening. Blumz provides stage decor for the annual Detroit Tree Lighting Ceremony as well as floral arrangement for the various park activities.
Most recently, Blumz secured through its national and state affiliations a donation of five pallets of water for the Flint, MI water crisis, on behalf of the florists of Michigan and area Telefora floral shops.
We love to make sure that people remember the importance of flowers and how special it can
be to receive them. Giving back is a big part of Blumz by JRDesigns. We are very active in our
community and try to be involved with as many community organizations and nonprofits as possible.