About Us
Blumz by JRDesigns has two retail locations to serve you: we are located in Ferndale and Detroit, Michigan. They also have an appointment only bridal consultation facility in Ann Arbor, Michigan.
We specialize in unique floral designs and wedding and event planning. We are a one-stop shop that includes a gift store, tuxedo rental, tenting, lighting, officiant services, day of coordination, invitations, chocolates, and more!
The Ferndale store also features an event space for lease that is suitable for birthdays, networking events, showers, anniversaries and more with seating for up to 80 and a full service kitchen.
Local and worldwide delivery available!
Memberships in the AIFD, NACE, SAF, and MFA keep Blumz on the forefront of the industry.
Corporate Accounts
Blumz is in the "Relationship Building Business" and businesses are built on relationships. The 'power of flowers' is a scientifically proven fact. Clients are more willing to place their trust in businesses that are successful. The presence of fresh flowers in the workplace strongly speaks of success. Additionally, it is a proven fact that flowers and plants in the workplace boost employee morale, increase productivity, increase creativity and reduce stress. It's a Win Win with great ROI!
In our changing digital world, we have come to realize the importance of business-to-business partnerships. As a Preferred Client, Blumz offers you many services. These include Online Ordering, VIP Order Enhancement, Weekly Floral Program, Holiday/Seasonal Floral Services, Life Enrichment Breaks, Special Occasion Reminder Program, Employee Discount Opportunities, Partnering Charitable Fundraising Opportunities, and the list goes on. Our list of satisfied clients include Quicken Loans, Dickinson Wright, Honigman, Kenneth J. Dalto & Associates, MGM Casino and Hotel, Greektown Casino and Hotel, Hudson Webber, Detroit Athletic Club, Marketing Associates, Ernst & Young, Detroit Downtown Partnership and many more.
Blumz…by JRDesigns is an award-winning full service florist and gift store specializing in quality product with top notch service. Locally owned and operated; founded in downtown Detroit, we pride ourselves in supplying beautiful flowers and plants, creative designs and competitive prices. We deliver to all of Metro Detroit and the surrounding areas, and through our affiliation with other trusted florists, are able to send orders world-wide. Visit our website www.blumz.com for on-line shopping and additional information regarding our many services.
Blumz is here to assist you as your Professional Florist and Business Building Partner. Call or email us to arrange for one of our staff to visit you and discuss all the opportunities to strengthen your brand through the power of flowers!
Community Involvement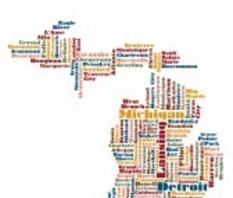 Blumz by JRDesigns was "conceived and birthed" in the heart of Motown. The shops owners are residents of Detroit and Ferndale and are proud to be a part of the re-vitalization of the city of Detroit. They are active in the community and support a vast number of activities and organizations through their personal involvement as well as through philanthropic donations of flowers, decor' and services. Detroit Aglow, The Festival of Trees, Campus Martius, the Lighting of the Detroit City Christmas Tree, Ferndale Community Foundation, Americas Thanksgiving Day Parade, the Detroit Downtown Development Partnership, The Ferndale FilmFestival, DIFFA, and many other annual events are assisted by Blumz. The owners and staff of Blumz believe that community involvement, support of our local organizations, and working together makes for a stronger community. This leads to an increased quality of life for all of us!
Jerome Raska, a former Ferndale Area Chamber President and Ferndale DDA Board Member is also the President of the Ferndale Rotary Club.
Blumz is a member of the Ferndale Area Chamber of Commerce as well as the Detroit Metropolitan Convention and Visitors Bureau.